Group Leadership Training
---
These leadership programs are the most sought after personal success training programs in the world. They have been used to train leaders in companies of every size and configuration, from small businesses to Fortune 100 companies.
These programs have been used to help nonprofit organizations to better understand how to lead volunteers. And, they been taught in more than 120 countries around the world. The concepts are tested and proven and leveraged by some of the very best companies across the globe. Now you can benefit from them too!
These programs can be delivered in a couple of different ways. Depending on your organizations needs, your key employees can absorb this powerful leadership principles via 6-week small Group Masterminds or Lunch n'Learns.
To get started, simple select from the list of topics below and secure your spot. You'll be contacted within 24 hours to discuss the specifics of your chosen topic and details of your desired group development outcome. If you have additional questions before you register, Contact Us directly and we'll be happy to answer your questions.
---
The 5 Levels of Leadership

Proven Steps to Maximize Your Potential - The 5 Levels of Leadership is the most trusted and respected leadership framework in the world.
It has been used to train leaders in companies of every size and configuration, from small businesses to Fortune 100 companies. It has been used to help nonprofit organizations understand how to lead volunteers. And it's been taught in more than 120 countries around the world. Its concepts have been tested and proven.
The 5 Levels of Leadership offers several great benefits: it provides a clear picture of leadership. It defines leading as a verb, not a noun. It breaks down leading into understandable steps. It provides a clear game plan for leadership development. And it aligns leadership practices, principles, and values.
Influence is gained with people in levels — five levels to be exact. Every person who leads others has to start at the bottom level with another person and work his or her way up to higher levels one at a time.
---
The 360 Degree Leader
Developing Your Influence from Anywhere in the Organization
In his nearly thirty years of teaching leadership, John Maxwell has encountered this question again and again: "How do I apply leadership principles if I'm not the boss?" It's a valid question that Maxwell answers in The 360 Degree Leader program.
You don't have to be the main leader, to make significant impact in your organization. Good leaders are not only capable of leading their followers but are also adept at leading their superiors and their peers.
Debunking myths and shedding light on the challenges, this program offers specific principles for Leading Down, Leading Up, and Leading Across. 360-Degree Leaders can lead effectively, regardless of their position in an organization. By applying these principles, you will expand your influence and ultimately be a more valuable team member.
---
The 17 Indisputable Laws of Teamwork
Embrace Them and Empower Your Team
I business, ministry, sports, and families teamwork is essential. The old autocratic approach simply doesn't work. And after thirty-plus years of leadership experience and building successful organizations, John Maxwell knows that the only way to win - and win big - is by developing great teams. In this program, you'll learn the laws of teamwork at work in every area of life, as well as the principles that will enable you and your team to succeed. Drawing from history, headlines, and his own life, each law has been proven and each law, when followed, will lead you closer to your goals. Teamwork is necessary, and knowing how to build effective teams will benefit every area of your life.
---
Winning with People
Discover the People Principles that Work for You Every Time
In the new age of business, people are quickly evolving into an organization's most valuable asset. More and more companies are recognizing that their employees are the heart of a companywide success. This is why so many companies offer employee benefit programs that go beyond compensation and move into relationships.
This Winning with People training program teaches you and your team how to build and maintain strong, mutually-beneficial relationships. Participants learn how to identify what makes their people 'tick' and methods for you to connect with people rather than command.
Watch the productivity level and morale improve dramatically by embracing relationship building within your organization.
---
The 15 Invaluable Laws of Growth
Live Them and Reach Your Potential
Are there tried and true principles that are always certain to help a person grow? The answer is "yes". John Maxwell has been passionate about personal development for over fifty years, and for the first time, this program teaches everything he has gleaned about what it takes to reach our potential. Presented in the way that only he can communicate, John teaches:
The Law of the Mirror: You Must See Value in Yourself to Add Value to Yourself The Law of Awareness: You Must Know Yourself to Grow Yourself The Law of Modeling: It's Hard to Improve When You Have No One But Yourself to Follow The Law of the Rubber Band: Growth Stops When You Lose the Tension Between Where You are and Where You Could Be The Law of Contribution: Developing Yourself Enables You to Develop Others
This third and final program in John Maxwell's Laws series (following The 21 Irrefutable Laws of Leadership and The 17 Indisputable Laws of Teamwork) will help you become a lifelong learner whose potential keeps increasing and never gets "used up."
---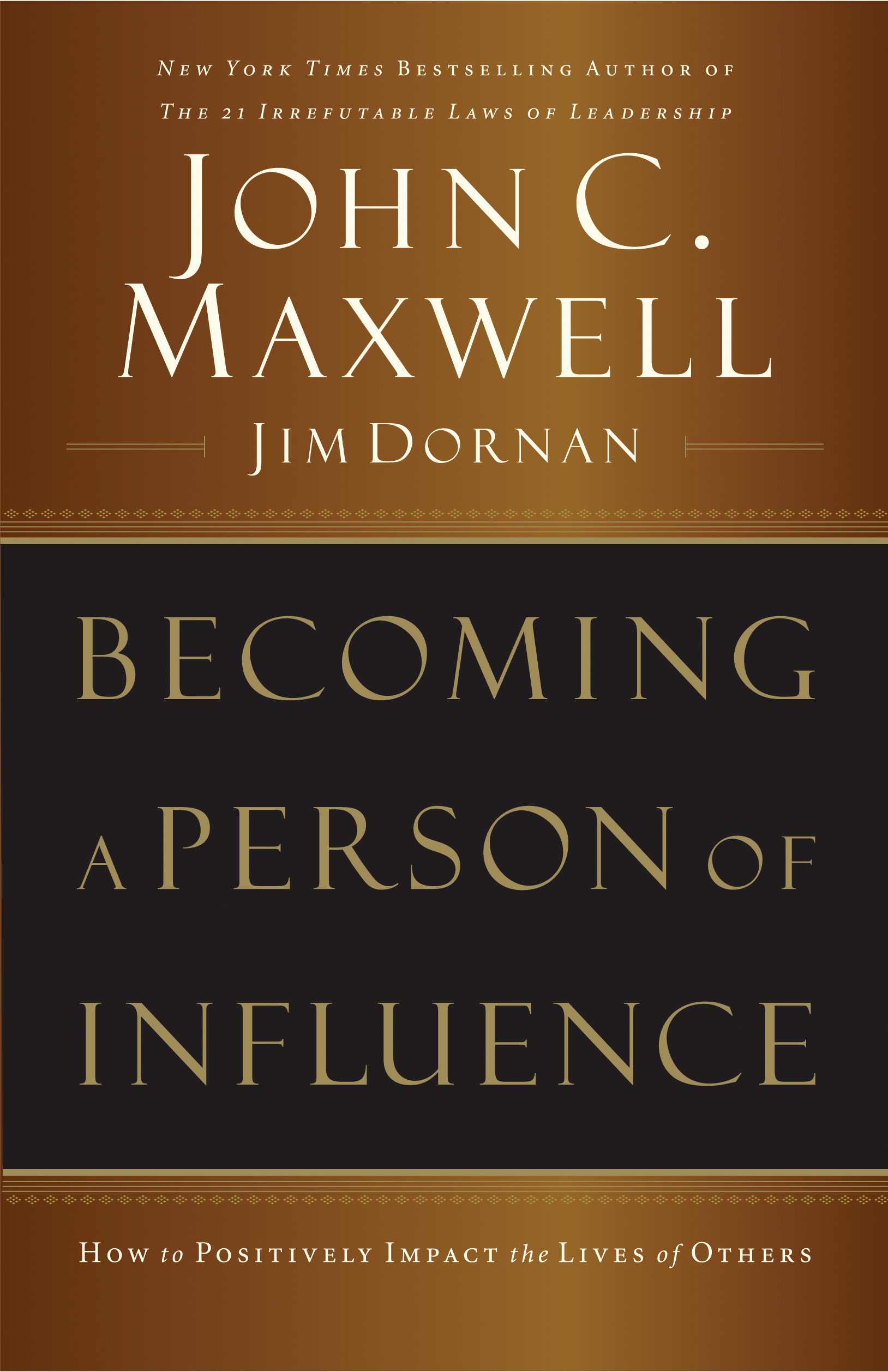 Becoming a Person of Influence
How to Positively Impact the Lives of Others
Creating positive influence will not only be a catalyst to your own success, it will become the legacy you will leave behind. This program will lead you through the principles of influence. It teaches the importance of influence and its direct impact on your leadership ability. You will be introduced to ways to increase your influence within your organization and beyond.
By applying the skills you will see a dramatic increase in your influence with those around you.
---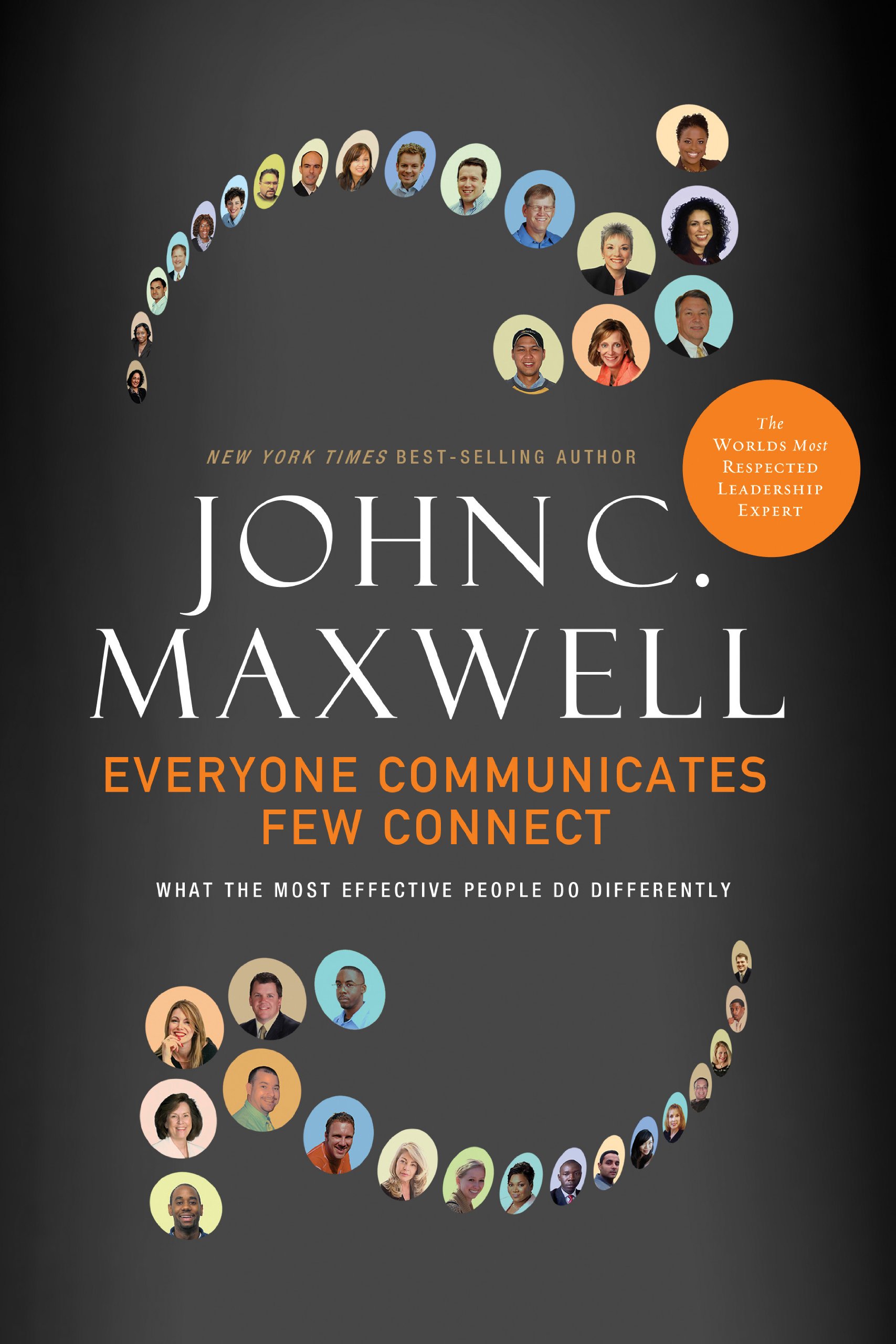 Everyone Communicates Few Connect
What the Most Effective People Do Differently Others
Only one thing stands between you and success. It's your ability to connect. John C. Maxwell's ability to connect with people has been one of the reasons he has been successful in his life and leadership. It can make the difference in yours as well. When you connect, you take your relationships, your work, and your life to another level.
With the Everyone Communicates, Few Connect program, you'll find that connecting is a skill you can learn and apply in your personal, professional and family relationships. In this extraordinary program shares with you five principles and five practices for breaking the invisible barrier to leadership and personal success, including:
Finding Common Ground

Keeping You Communication Simple

Capturing People's Interest

Inspiring People

Staying Authentic in All Your Relationships
These are simply the most valuable, and most asked for, specifically designed coaching programs delivered in the best way possible to maximize and accelerate your personal growth and professional development.
Top performing business leaders around the world leverage these programs to develop themselves and their team members to grow their businesses. Review the programs below and we'll work with you to determine which Maxwell coaching program is the best fit for you and your needs.
---
Put Your Dream to the Test
10 Questions to Help You See It and Seize It
What's the difference between a dreamer and someone who achieves a dream? According to best-selling author Dr. John Maxwell, the answer lies in answering ten powerful, yet straightforward, questions. Whether you've lost sight of an old dream or you are searching for a new one within you, Put Your Dream to the Test provides a step-by-step action plan that you can start using today to see, own, and reach your dream. Dr. Maxwell draws on his forty years of mentoring experience to expertly guide you through the ten questions required of every successful dreamer.
More importantly, this program helps you to create the right answers, giving you principles and tips so you can make good decisions and maximize every moment to achieve your dream.
"It's one thing to have a dream. It's another to do the things needed to achieve it," says Maxwell. "If you're willing to put your dream to the test - and do what's needed to answer yes to the ten dreams questions - then your odds are very good for seeing your dream become reality."
Don't leave your dream to chance. This curriculum is a 'must-experience' and can make the difference between failure and success.
---
Today Matters
12 Daily Practices to Guarantee Tomorrow's Success
Develop a personal growth plan with best-selling author John C. Maxwell using Today Matters!
Today Matters is one of the few programs that claims it will change your life and does just that. In this program John Maxwell provides steps to help you make the most of every day. The program will challenge you to stop spending too much time remembering the "good ol' days" or day dreaming of what could be, and focus on making today the most important day we have. Only by making today the best it can be, can we build for a better tomorrow.
In the program, you will learn to:
Assess your current progress

Prioritize your agenda

Stretch your creativity and thinking

Stay the course

Improve and build relationships

And much more!
---
How to Be a R.E.A.L. Success
Relationships – Equipping – Attitude – Leadership
Through insightful lessons, challenging exercises, and daily applications, you will learn everything you need to attain lasting success while you help those around you accomplish the same feat. Divided into four training sessions, you will learn critical principles that will shape your growth and development in these key areas:
Section 1 - Relationships
You will learn how to:
Relate to others better as you understand these relational rules

Add value to people to help them reach their full potential
Section 2 - Equipping
You will learn how to:
Recognize and build on the leadership potential in those around you

Apply teamwork laws that will help you take others to a higher level
Section 3 - Attitude
You will learn how to:
Improve your attitude through daily practices

Understand the affect your attitude has on you and those around you

Adopt an attitude that makes challenges easier to overcome
Section 4 - Leadership
You will learn how to:
Emulate what successful leaders do to remain at the top

Lead others successfully to where you have gone and beyond

Influence others from the heart and not just the head
---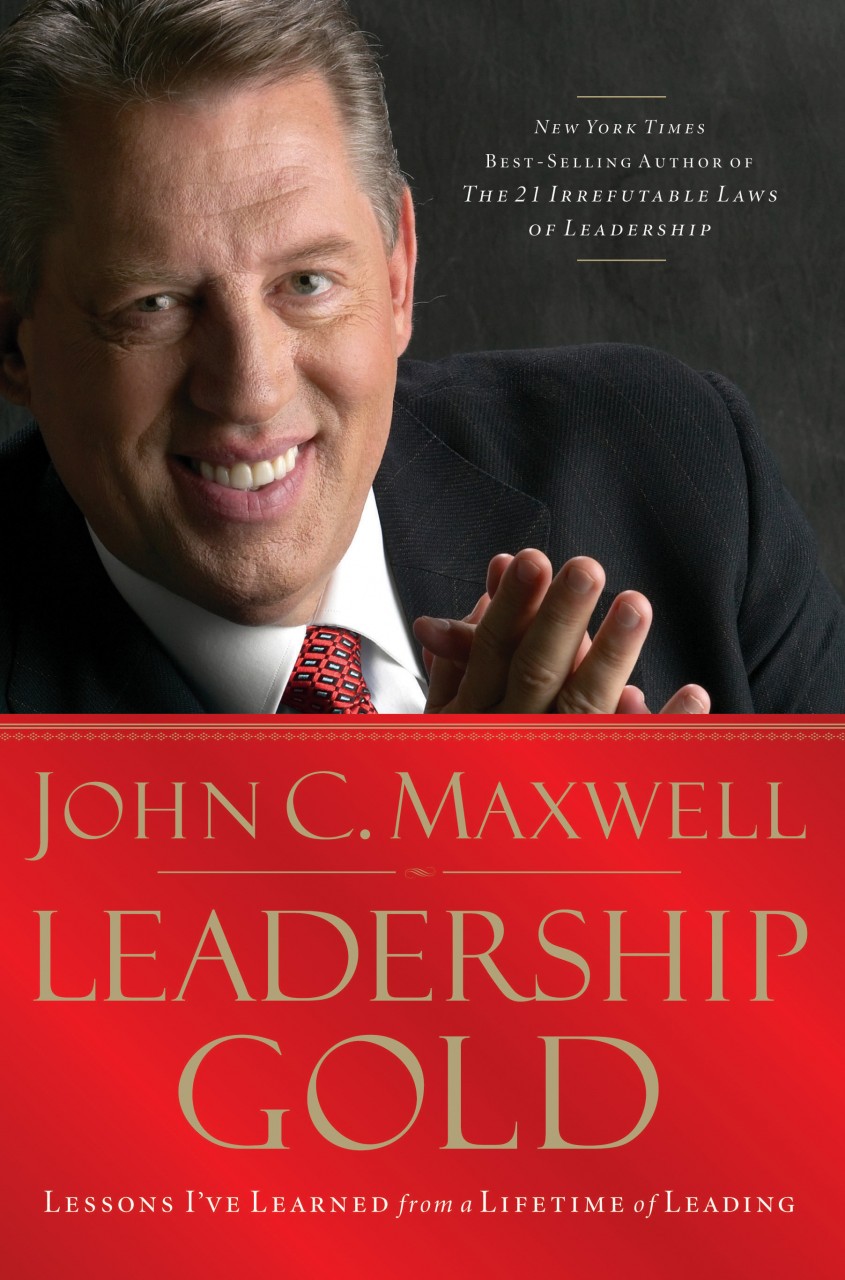 Leadership Gold
Lessons John Maxwell's Learned from a Lifetime of Leading
Leadership Gold Training Curriculum delivers John Maxwell's most valuable lessons for forty years of leading in an engaging and powerful way. The presenter comes alongside participants like a mentor, candidly taking you through what feels like a one-on-one leadership program. Leadership Gold offers the best of the best, the tried-and-true lessons from John Maxwell.
Leadership Gold is divided into 26 individual sessions. In each session, your team will hear one of the lessons with stories of John's own successes and failures. Participants will follow along with John's training using a comprehensive participant guide to accelerate their leadership development.